Scroll down to see how you can win $25 to spend at M5D!!
Hello. Thursdays are new digi release days at
McMahon Five Designs
, including Fairy Doodler, McMahon Digis, Studio 313, Solocosmo, and McMahon Vintage… a little something for everyone!
I adore Studio 313's digi called
Cherry Blossoms and Butterflies AND the digi papers to match!
I added one of my favorite verses to her digi, it's from
Matthew 6:21 "For where your treasure is, there your heart will be also."
I thought it was perfect since I made a treasure box (jewelry box).
I used some of the
real wood paper
for my easel card and the drawer fronts, and I punched the top corners out of the wood paper with a
Fancy Corners Cuttlebug die
. The flowers have
stickles
in the centers too.
Here are a couple more pics …
WE HAVE A FREEBIE FOR YOU!!!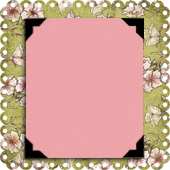 And now you can see AAAALLLL the fabby new releases today over at the
M5D Blog
!!
Be sure to stop by the rest of the Design Team for more inspiration and leave em some love!! (Links are in my sidebar)
The theme this month is Natural Elements!!
You could win $25 at McMahon Five Designs!!