Hello again. Have ewe been following the progressive challenges at
Designed 2 Delight
? I have, and this week we got this cute
Love Ewe
FREEBIE
to create with!
If you use it on your card and link up to the
Delightful Inspiration blog
by tonight (Thurs. 13th) then you will get next week's digi FREE as well! If you didn't get set free this week, you can still participate by buying it in the shop and link your card. Faith will email the next digi to everyone for free! =)
Once again, I crocheted a 2-tone double flower (
step-by-step instructions here
). OH my GOODNESS!!! you know how you don't "see" something about your card until you look at it on the 'puter?? I JUST Noticed that the green pattern in my DP is actually PEARS and that now they are upside down! LOL!! I honestly didn't even see pears in the paper when I grabbed it. I just thought it was purdy! =) Oh well! See, I shouldn't have said anything cause now you know my oopsie-daisie! Anyways, come on over to play along, but HURRY!! CHallenge closes Thursday night at midnight EST!
Hope you get time to Ink Something!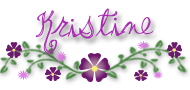 Galatians 3:26-28
"So in Christ Jesus you are all children of God through faith, for all of you who were baptized into Christ have clothed yourselves with Christ. There is neither Jew nor Gentile, neither slave nor free, nor is there male and female, for you are all one in Christ Jesus."