Happy Wednesday!! A new Weekly Inkling (
online newsletter from SCS
) was delivered to my inbox today and it had this cute new style of card... the "
Sliding Pop Up Card
" by Kim Score. So I tried it using the new
Sugar n' Spice Marci
-- she's perfect for my daughter to take to a birthday party next weekend.
Here's a couple more pics. It also folds up flat so you can put it in a regular A2 size envelope.
P.S.
Are you planning to attend
CHA
in LA the end of the month (Jan. 29--Feb. 1)? If so, we'd love to have you stop by our
La-La Land Booth
(
downstairs in the New Exhibitor Section, booth #4607
) and show you all our fabulous new releases!! In fact, you can get
SNEAK PEEKS
of them on the LaLa Blog through out the next couple of weeks. *Ü*
(some of you asked, and nope, I'm not able to attend CHA, but several of our DT members who live down there will be there, so you'll get to meet them if you go!)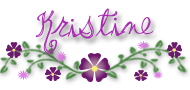 Matthew 7:12
"
So in everything, do to others what you would have them do to you, for this sums up the Law and the Prophets."

Brought to you by
BibleGateway.com
. Copyright (C) . All Rights Reserved.