Yay, it's Friday!!
Today I'm putting my daughter's sketch blog in the spotlight ;) If you didn't get a chance to play with
sketch #20
for
Flutterby Wednesday
, you have until next Tuesday to enter at the FBW blog!! For those who DID play and shared your link on the
Sketches by
Carly
blog–THANK YOU! Thanks also for all the great comments you left her--she
♥
them!
And now it's time for another fun sketch challenge that will go for 2 weeks!
One lucky player will win a
$10
gift certificate to Digi Doodle Shop!!
You may
link up at

Sketches by Carly

or right here by Thursday, January 27th to be eligible for the prize draw.
Digi Doodle Shop let Carly pick an image to use for her sample card (THANKS Sara and Judy!) and she just ♥ these cute li'l owls! See what she did with them?
Carly's Card:
"OWL always love you!"
For a 12-year old, Carly certainly does a great job!! Love it hunny! =)
And before I go, I want to share this with you…. DIgi Doodle Shop is having a HUGE
50% Off all digis
in the store that
ends tomorrow, Jan. 15th
so hurry on over and stock up!!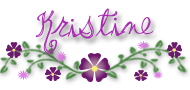 1 John 4:20-21
"Whoever claims to love God yet hates a brother or sister is a liar. For whoever does not love their brother and sister, whom they have seen, cannot love God, whom they have not seen. And he has given us this command: Anyone who loves God must also love their brother and sister."