Well, in my "real life" I can't say I like being in the spotlight! I grew up as a P.K. (Pastor's Kid) and it wasn't fun being under pressure and living up to people's expectations of me all the time. But this kind of spotlight I don't only not mind, it's FUN and an honor!!
A few short days ago I was contacted by Linda Lucas from
CDAC
(
Crafter's Digital Art Center
) to ask if she could "Spotlight me" in a special forum in which I was interviewed about my experience with digi stamps and their site, etc. Of course I was very excited and happily accepted, so I am
Spotlight Member #11
. (wow, what a gorgeous blog badge too! THANK YOU!!!) You can also find the other 10 members who've been spotlighted so far
HERE
. It's quite the honor esp. since it has grown to over 4,000 members over there!! She also pulled all my digi cards over at CDAC into a slideshow at the end of my interview, which I also pasted below.
Hope you'll
come on over
– IF ya feel like reading a li'l "Book" about me and digital stamping and what I love about CDAC!! LOL…. no, it's really not that long, I promise!!
And here are just some of my digi creations over the past several months!
Find more photos like this on Crafters Digital Art Center
Thanks again Linda and friends at CDAC!! You made my week!!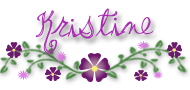 2 Corinthians 5:19-20
"
that God was reconciling the world to himself in Christ, not counting people's sins against them. And he has committed to us the message of reconciliation. We are therefore Christ's ambassadors, as though God were making his appeal through us. We implore you on Christ's behalf: Be reconciled to God."