Hi, yes I'm still here! Thanks to those who emailed asking if I was okay--and it's only been a few days since I posted *Ü* You girls are the best! Believe it or not, although I haven't been posting everyday, I HAVE been on a crafting spree.... just can't show you all yet! We're working on releasing a bunch of new La-La stamps/digis at CHA so I've been making samples for that. But stay tuned... cause there's tons more cuteness coming your way very soon!!
Yesterday was a fun day. I took the girls to a Cricut Party! There were about 6 of us with Cricuts and we got to share cartridges and had a blast. As I stated in my "Spotlight Interview" I love getting together with friends and chatting and having a great time. Ellen brought in Subway sandwiches and brownies half way through. BUT... when I am with others I rarely get anything done. Which is why I have no card to show--I didn't actually make one, LOL. I spent the whole time cutting things out for my girls. They had a blast! Carly was working on a school project (for the dog sledding in Oregon) and so we cut out some dogs and snowflakes etc for her story board. Maddy made a big fish bowl with a castle, seahorse and some other li'l animals. I guess I should've taken pics of those to share with you today but didn't get that far.
On a side note, both our girls have started basketball every weekend. This is their first year of it (they're in 5th and 6th grades). I never thought I'd be the kind of mom to yell from the stands, but I guess I kinda AM! I was "coaching" from the stands more than their dad--prolly not a good thing for the kids? We realized we need to coach them during the week (practicing) and leave our voices at home during their games. Anyway, now that their 4-H FLL is done competing, they aren't meeting quite as much, which is a good thing since they've started B-ball. Oh, and Carly has been going to Youth Group at church these last few weeks and loves it, so it seems when one thing tapers off, 2 more start up! Such is life with preteens/teenagers eh?!
We're also going to start the transformation of our garage into the girls new bedroom soon. Hubby already has some blueprints and has bought the insullation. Hoping to start on some before the permit as we only have a certain amount of time after buying your permit to complete it. Lord help us to get it done w/o having to pay for outside help! Hubby actually helped when our house was being built and he's a fabricator and mechanic so his brain is kinda wired to know these things I think. I don't know why I'm writing a book here, just to let you know I'm still alive! LOL. I'll have something crafty to share this evening or tomorrow. Have a terrific Tuesday!!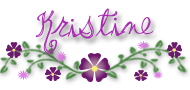 1 Corinthians 10:13"No temptation has overtaken you except what is common to mankind. And God is faithful; he will not let you be tempted beyond what you can bear. But when you are tempted, he will also provide a way out so that you can endure it."
Brought to you by BibleGateway.com. Copyright (C) . All Rights Reserved.