Good Morning! Today we are celebrating our KLSNS Girl,
Joanna's
birthday with a li'l birthday blog hop!!
If you didn't start at the beginning, you'll want to hop back to
Kelly's blog
and start there. I made Joanna this "virtual" birthday card because I wanted her to see a different one than what I sent in the mail. The sketch is from this week's
Friday Sketchers
. I used the new
Sugar Rush paper
by Basic Grey, along with this sweet Party Emma, from the C.C. Designs set
Sugarplums Party
. Emma is getting ready for a fun birthday party in Joanna's honor by hanging some streamers!! Join me in singing her a little ditty!!
♫ Happy Birthday to You! ♪

♪ Happy Birthday to You! ♫
♫ Happy Birthday dear Joanna ♪
♪ Happy Birthday to YOU!!! ♫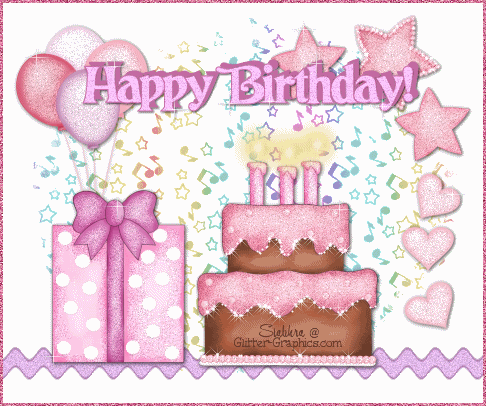 Hope your birthday is the best one yet!!
Now it's time to HOP over to
Jodi's Blog
!