EDITED:
I didn't hear from Jana, so I'm picking another winner... De! Congrats. Please email me your snail address :) Also, for future reference, those of you who are entering blog candy, please "enable" your profile status so we can get in touch with you. If it's blocked and you don't leave an email, you lose out :(
#4... Jana M!!
Please contact me (
link up there in the pink link bar
) in the next 48 hours with your snail addy and Queen Kat will mail that out to you!!
(you'll also get a little something from me as well).
I decided to pick the winner at Noon since it's Valentine's Day and we have plans for later that will run into the evening. I'm still not 100% better, but well enough that I don't want to stay home and miss my girls' band playing/singing at the banquet tonight. It's their first "gig" and I plan on video taping it. My 8 year old wrote the song herself.
Happy Valentine's Day to all my friends out there!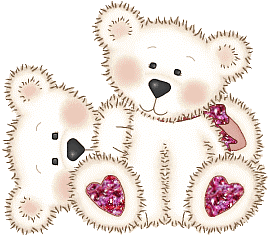 glitter-graphics.com